Audio Tour(Review and Giveaway) Come Back To Me by Kathy Coopmans 

Author: Kathy Coopmans
Narrators: Lacy Laurel & Logan McAllister
Length: 7 hours and 30 minutes
Publisher: Kathy Coopmans
Released: Sep. 29, 2017
Genre: Romance
From USA Today Bestselling Author Kathy Coopmans comes a soul crushing story of second chance love.
Come Back To Me.
What does one do when everyone you love dies?
How much is a woman supposed to take before she crumbles?
How much?
Adriana Jensen is the woman to ask.
She's lost too many people to count.
The one death that destroyed her the most
was her husband's.
Only… he didn't die.
What does one do when forced to walk away from his wife?
How much will it take to win her back?
How much?
Blake Jensen, Adriana's estranged husband, is the man to ask.
He has one question to ask himself.
How much will it take for her to come back to me?




USA Today Best Selling Author Kathy Coopmans is a Michigan native where she lives with her husband, Tony. They have two son's Aaron and Shane.
She is a sports nut. Her favorite sports include NASCAR, Baseball, and Football.
She has recently retired from her day job to become a full-time writer.
She has always been an avid reader and at the young age of 50 decided she wanted to write. She claims she can do several things at once and still stay on task. Her favorite quote is "I got this."


Lacy lives the life of a full time wife, mother and household manager. Needing a temporary escape from time to time Lacy returned back to her first love – reading! After devouring everything she could get her hands on she thought, -what if she could mix her love of performance and literature in a professional capacity? Once getting involved in the world of book narration she quickly became hooked and when not with her family you can find her in her studio working hard to grow in her own storytelling abilities.

Logan McAllister first stepped into a sound booth in college while working part time for his school TV station. From those humble beginnings many years ago, and after many, many hours of study under some truly great coaches and teachers, he has developed a portfolio that includes multiple bestselling audiobooks, along with successful commercials, interviews, teasers, animation characters and the like. When he is not working long hours in the studio, Logan likes to stay active. For something completely different from his day job, he loves training, coaching and competing in mixed martial arts — keeping the body fit and the mind clear helps him return to the mic refreshed and ready to bring stories to life!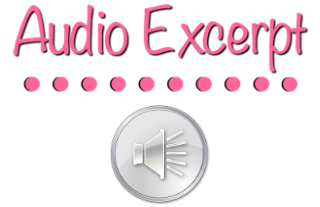 4 Stars
Blake tried to do the noble thing but it didn't work out quite so noble. Causing two people heartache and turmoil. His loyalty and willingness are part of what make him the man that he is. Blake has a dirty, dirty mouth on his fine body.
Adriana, the amount of strength this woman possesses and doesn't realize is truly amazing. Many times over she could have been broken to the core and her keeps on living. Even though it hard, she finds a way. She broke but was never completely broken.
Intensity emotional. Ms. Coopmans depth and detail to the tragic, raw and honest emotions of this breath catching tale are spot on. To the point of feeling them in your bones. Adriana and Blake have an unusual story but I loved how the complexities of their lives together and apart created a story I couldn't stop listening to. My only issue was, there were a few flashback scenes that were hard to distinguish at first. Making me have to go back and listen. This doesn't taking away for my rating. As this is something that happens with audios.
Narrators Lacy Laurel & Logan McAllister brought every emotion front and center, allowing listeners to bond with the characters through their voices.

I received this audiobook as part of my participation in a blog tour with Audiobookworm Promotions. The tour is being sponsored by Lacy Laurel. The gifting of this audiobook did not affect my opinion of it.

Q&A with Author Cathy Coopmans
Tell us about the process of turning your book into an audiobook.

I love the process. It can be crazy at times trying to match a voice with the characters you've grown to love. Once you find them, the fun begins.

Do you believe certain types of writing translate better into audiobook format?


I don't. Of course, we all have a certain type of format we love to write or read in. It honestly depends on what works for every individual.

Was a possible audiobook recording something you were conscious of while writing?


Not at all.

How did you select your narrators?


My lovely narrator found me.

😉

Not only did I fall in love with Lacy's voice, I fell in love with her! She's very passionate about her job. I've enjoyed bonding with her and look forward to producing more audio books for your reading pleasure! She's good guys. Really

good.

How closely did you work with your narrators before and during the recording process? Did you give them any pronunciation tips or special insight into the characters?


Lacy and I worked very closely. She was on top of it throughout the entire process.

Lacy and Logan sent me chapters to approve before they started. I knew they would do Blake and Adrianna right.

Were there any real life inspirations behind your writing?


There's always an inspiration behind every story I write.

How do you manage to avoid burn-out? What do you do to maintain your enthusiasm for writing?


If I become burned out, I stop and read. Take my mind off of my story completely.

Are you an audiobook listener? What about the audiobook format appeals to you?


I'm an audio book listener in the car, while I'm working out or traveling.


https://gleam.io/UncLj/embed?l=file%3A%2F%2F%2Fvar%2Fcontainers%2FBundle%2FApplication%2F8DCEFD9C-B393-43C7-B5B8-9B05860F61B1%2FWordPress.app%2FFrameworks%2FWordPressEditor.framework%2Feditor.html
https://js.gleam.io/e.js



Oct. 11th:
Lomeraniel
The Book Junkie Reads . . .
Oct. 12th:
Up 'Til Dawn Book Blog
Red Hatter Book Blog
Oct. 13th:
Cat's Eye Proofing & Promos
Oct. 14th:
What Is That Book About
Lilly's Book World
Coffee Books Life
Oct. 15th:
Jazzy Book Reviews
What I Read & What I Thought
Avephoenix Naughty Readings
Oct. 16th:
The Book Addict's Reviews
Haddies Haven
Oct. 17th:
Pretty Little Book Reviews
Next Book Review
Books, Chocolate and Lipgloss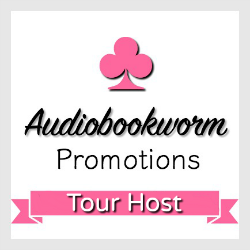 ➜Sign up as a host here